Are you a client, friend, or colleague of Chart Dynamix or have benefited from our training, software, or free resources in some way?
We would be honored if you would take a moment to share your comments with us and also so other traders and clients can benefit from hearing about your experience!
TESTIMONIAL DISCLOSURE: TESTIMONIALS APPEARING ON CHARTDYNAMIX.COM MAY NOT BE REPRESENTATIVE OF THE EXPERIENCE OF OTHER CLIENTS OR CUSTOMERS AND IS NOT A GUARANTEE OF FUTURE PERFORMANCE OR SUCCESS. YOU SHOULD NOT RELY UPON ANY ONE SERVICE, PRODUCT OR COMPANY FOR YOUR TRADING SUCCESS.
The Best indicators!!!
ChartDynamix was the best find ever for indicators!!! Can't image my trading without it.
AndriusIL
Client, Product User
My Trading Enhancer
I absolutely enjoy your products as a very powerful Odds Enhancer in my trading.  I rarely trade without using them and when I do, I feel naked.  I sometimes do trade naked, but I have your charts up front and center.  LOL
Joe L.
Client, Product User
Great Indicators!!!
Love the indicators. Great tools for the tool belt.
Cashella
Client, Product User
I Love These Indicators!
I love these indicators!! Easy to use, very insightful, keeping me out of bad trades. Thanks Chart Dynamix!
John P.
Client, Product User
Great Software
Love your software. I've got the FXCM Meat & Potatoes package. Everything you need to see on one chart (Butter Zones, Cumulative Anchor Breaks with Overbought and Oversold Oscillator, Supply Demand Zones on smaller and larger timeframes and more. Brilliant!!! Works great. Extremly helpful in… Read more "Great Software"
Mark R.
Client, Product User
Easy to Use & Customize
I strongly recommend Chart Dynamix's trading indicators for traders at all ability levels to obtain a trader's edge. Plus (+) and Minus (-) listed in order of significance: + Easy to use | + Easy to customize | + Fast responses on questions | +… Read more "Easy to Use & Customize"
Anonymous User
Client, Product User
More accuracy and confidence in trading
I have enjoyed using your indicators. These tools have been a game changer for my charts and my trading! I have found your indicators to be invaluable. I have found particularly useful the Anchor Trend, FX Major Levels and ATR Risk Dashboard, each of which… Read more "More accuracy and confidence in trading"
Eva T.
Client, Professional
Chart Dynamix is Great!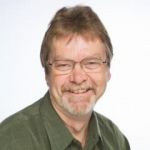 Chart Dynamix is great! The indicators are easy to install and simple to use. I believe Chart Dynamix will really improve my trading.
Steve L.
Client, Colleague
Helping Professional Traders
Chart Dynamix clearly has one priority: To help professional traders and people desiring to become traders. Their teaching is thorough and clear – every question I have, I am totally clear on their answers. Everyone at Chart Dynamix is encouraging, supportive and available. If you… Read more "Helping Professional Traders"
Faye D.
Client, Product User
Amazing Resources
Chart Dynamix is a fantastic source for some of the most essential tools a successful trader needs. Their systems are easy to use and implement with top notch quality. I highly recommend using one or all of their products to support you in your path… Read more "Amazing Resources"
Jessica S.
Client, Product User